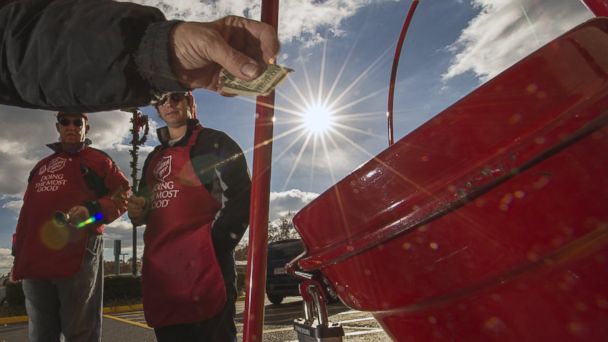 Curry estimates the anonymous donor(s) has given at least $500,000 over the past approximately 10 years.
"You can imagine how many people we've been able to help with all that," she said.
This year's donation, which was the same amount as last year's, put the Salvation Army $50,000 closer to reaching its Christmas goal of $415,000 in donations. The money will be used to support the organization's clothing and housing initiatives, including a meal program that feeds 200 to 400 people per day, according to Curry.
"We have some members and longtime staff who have always tried to figure out who it is and who have their theories on who it could be," she said. "For others, it's kind of fun to just have the mystery. We like the idea of the anonymity and giving them the opportunity to be anonymous."
Next year the Joplin Salvation Army will celebrate its 125
th
anniversary, which would lead one to imagine what kind of donation the "Secret Santa" might make.
"That would be great. We would love it," Curry said. "We're just grateful that that person cares enough about the community to give us that kind of money to work with."